2 Oct 2023
Portofino Island Resort offers a tantalizing array of restaurants both on-site and in the Pensacola, FL, area. Dining at Pensacola waterfront restaurants is a delightful and immersive experience that combines exquisite cuisine with breathtaking views of the Gulf of Mexico. The coastal city of Pensacola, Florida, offers a unique waterfront dining atmosphere that captures the essence of the Gulf Coast. 
Staying at Portofino Island Resort in Pensacola Beach, Florida, is a rejuvenating experience that transports you to a world of relaxation and upscale living. Nestled on the Santa Rosa barrier island, our Mediterranean-inspired resort offers a perfect blend of comfort, natural beauty, and recreational opportunities. Whether you're seeking relaxation or adventure, you'll find it here at our Pensacola Beach resort's on-site spa, watersport rentals, Adventure Packages, high-end amenities, and more.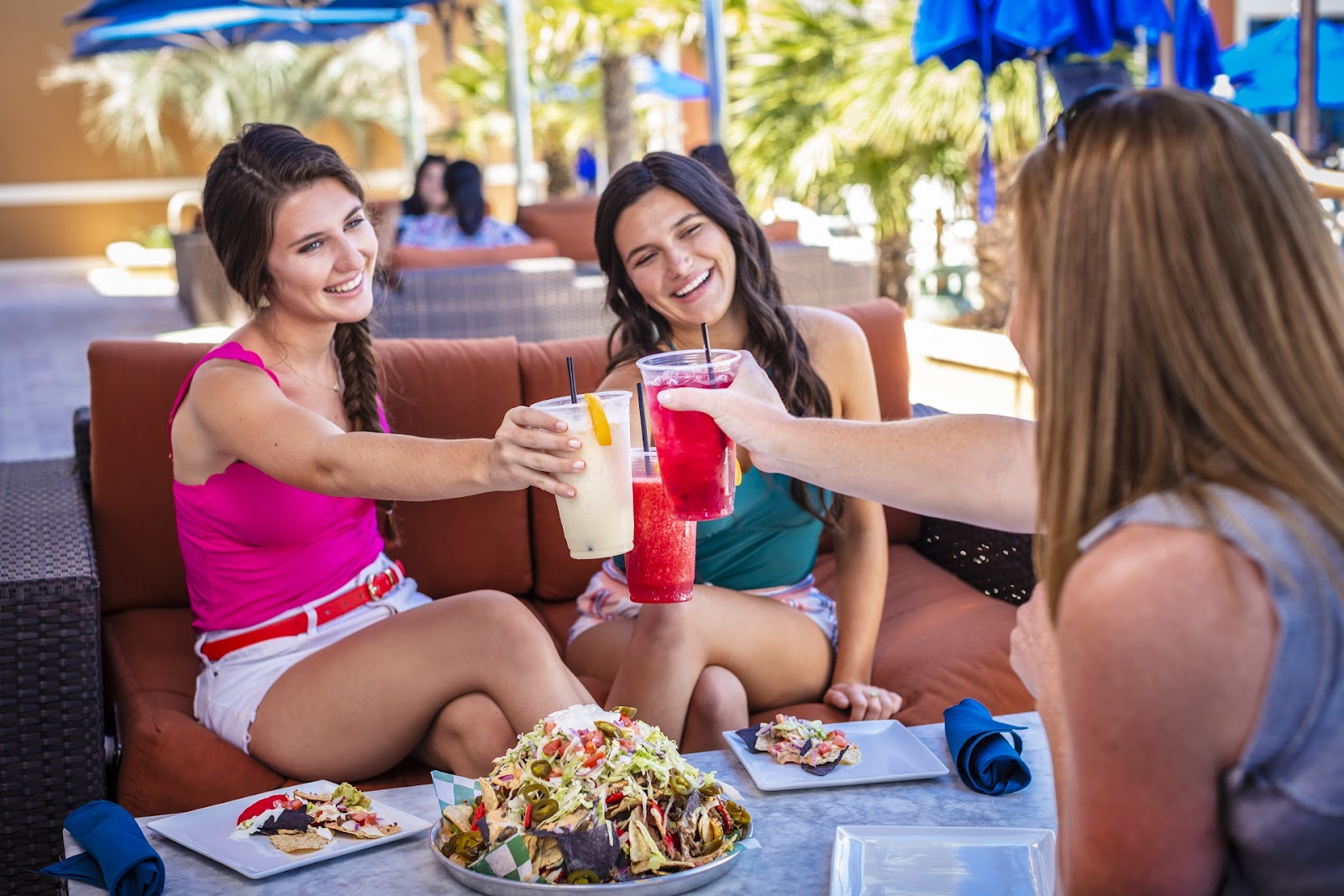 Savor These 5 Delicious Pensacola Waterfront Restaurants
Enjoy one of the finest restaurants in the Pensacola area, nestled near the waterfront of the Santa Rosa Sound. Spoil yourself with a culinary masterpiece using locally sourced seafood and premium cuts of meat from organic, free-range, and grass-fed meat. 
What could be better than a day spent lounging by the pool and Santa Rosa Sound with delicious cocktails and food? This is one of the best waterfront restaurants in the Pensacola area for a serene and open-air dining experience. The Cobalt Bar serves a fun and flavorful selection of cocktails and drinks with the option of serving them in an insulated souvenir tumbler. 
This is much more than one of the best waterfront restaurants in the Pensacola area and also features a thrilling selection of activities. Glide on Northwest Florida's longest zip rail. Challenge yourself on the three-story ropes course and the clip-and-climbs structures. There is something for everyone, from go-karts, splash pads, and the largest TV on the island, perfect for keeping tabs on your favorite sports team during your vacation. 
Jaco's Bayfront Bar & Grille 
This is one of the loveliest Pensacola waterfront restaurants, 4.5-star overlooking the Palafox Pier Marina. Enjoy a laid-back dining atmosphere and a delectable selection of seafood.
Fish House 
Just a short walk from the historic Seville neighborhood in downtown Pensacola is one of the most inviting restaurants overlooking Pensacola Bay. Their 3,500 square feet Deck has plenty of seating and is a great spot to mingle with travelers and locals alike!