850.898.9002
Portofino Island Resort, bordered by the majestic Gulf of Mexico to the south and the scenic Santa Rosa Sound to the north, is a watersport lovers paradise. Both bodies of water offer many exciting ways to explore, cruise or unwind on lapping waves. And, whether a novice or pro, we're sure to have something to set you sailing on your own adventure.
VIEW ADVENTURE PACKAGE PRICING
For more information about Portofino's watersports, contact our Adventures team at 877.701.2384 and ask about our Adventures Packages.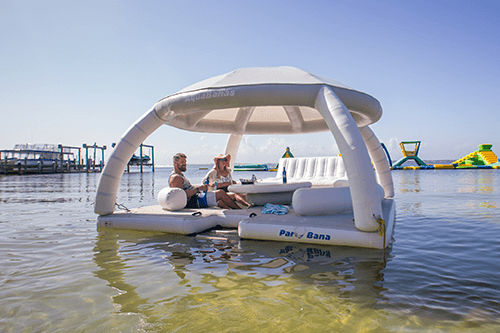 AquaBanas
Indulge in relaxation and entertainment on an AquaBana. Perfect for all types of water gatherings - whether you're looking for a secluded spot for just the two of you or a larger platform for a group or family, our AquaBanas are perfect for your next water adventure.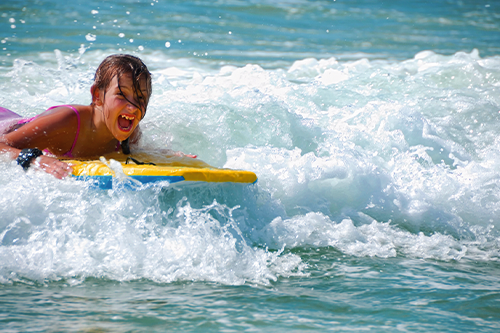 Boogie Boards
Kids love to ride the waves on these small, easily maneuvered boards. They'll be sliding and gliding all day in the gentle surf of the gulf.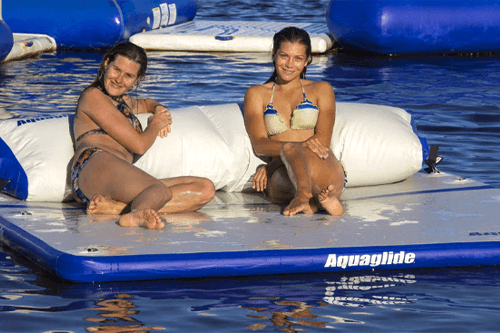 Floating Personal Islands
Get ready to float into relaxation with a personal Island! These spacious floating oases are perfect for lounging with a cool drink and soaking up the sun. Book your Floating Personal Island today and add some fun to your day on the water!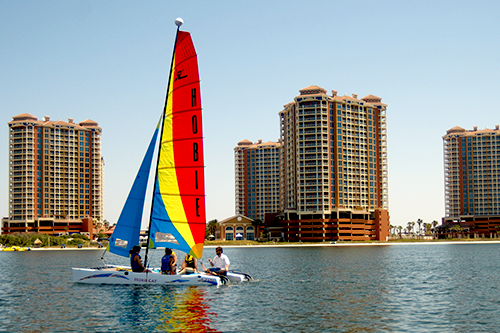 Hobie Cat Sailboats
Set sail for a relaxing cruise on our Wave 13' or Getaway 16' Hobie Cat Sailboats. Fun for both the novice and the pro sailor.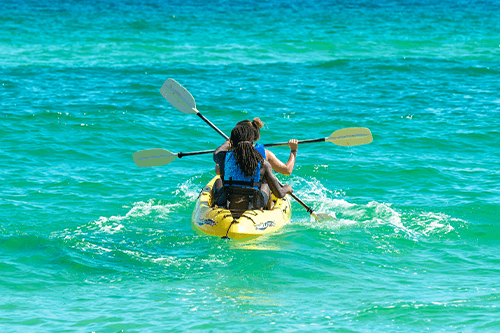 Kayaks
Discover the beauty of Portofino from the rolling waves of the gulf or peaceful waters of the sound in a single or double Ocean Kayak.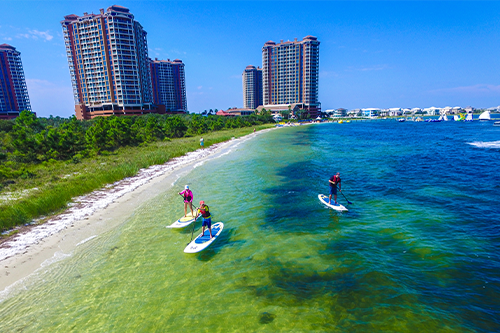 Paddle Boards
Stand-up paddle boarding is a fun new way to explore the waters surrounding Portofino. Whether you want to rip up large surf along the gulf or peacefully cruise the sound, paddle boarding is the best way to walk on water.
Pontoon Boat 

Take friends and family for a full-day or half-day cruise along the Santa Rosa Sound aboard one of our two pontoon boats complete with optional bimini shade. Swim, picnic, and enjoy the island breeze.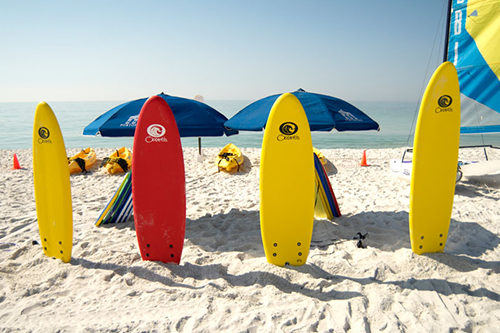 Surf Boards
Grab a board and tame the waves. Surfing the gulf waters is an invigorating way to test your skills while having fun in the sun.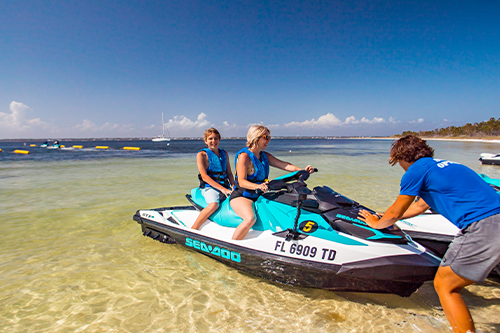 Sea-Doos
Feel the thrill of speeding along the sound aboard one of our sea-doos. A "plow-through-the-waves, turn-on-a-dime" adventure! Florida Boating License is required to operate. To save time in line, take the online FL Boat Rental Test before you arrive if you were born on or after January 1, 1988. Anyone born before  January 1, 1988 will only need an identification card. Identification cards are mandatory to rent for everyone.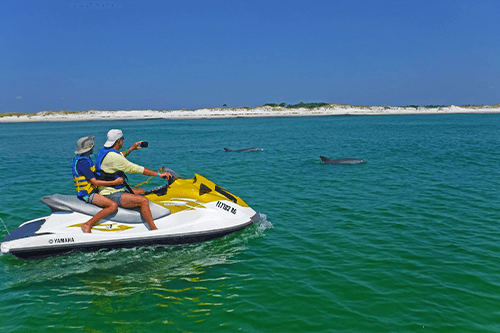 Sea-Doo Guided Dolphin Tours
Led by experienced guides, these tours take you on a thrilling ride on a Sea-Doo personal watercraft to watch for dolphins in their natural habitat. Along the way, you'll also have the opportunity to take in the stunning views of the protected Gulf Islands National Seashore and its unique wildlife.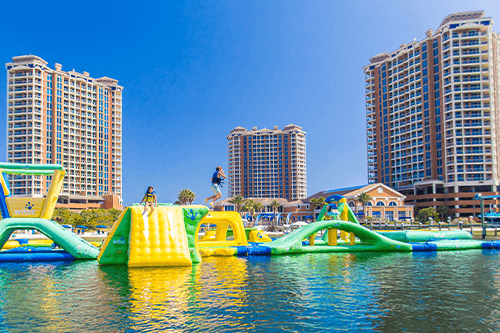 Waterpark
Fun for kids and adults, this floating inflatable playground is jam-packed with a variety challenges and obstacles such as slides, trampolines, balance beams, and more to keep you laughing, jumping and splashing all day long.
For more information about Portofino's watersports, contact our Adventures team at 877.701.2384 and ask about our Adventures Packages.