2 Oct 2023
Gallery Night Pensacola is a vibrant and enriching cultural experience that captivates both locals and visitors alike in the heart of Pensacola, FL. This monthly event transforms the downtown area into a lively hub of artistic expression and community engagement. While walking through the bustling streets, one is enveloped in a creative tapestry of diverse artistic styles and mediums. 
Experience it for yourself by booking your stay at Portofino Island Resort, one of the best resorts in Pensacola Beach. Our resort is nestled on a barrier island off the coast of Pensacola and is renowned for its breathtaking views, upscale amenities, and many recreational activities. It is truly the dream destination for travelers seeking a blend of relaxation and adventure.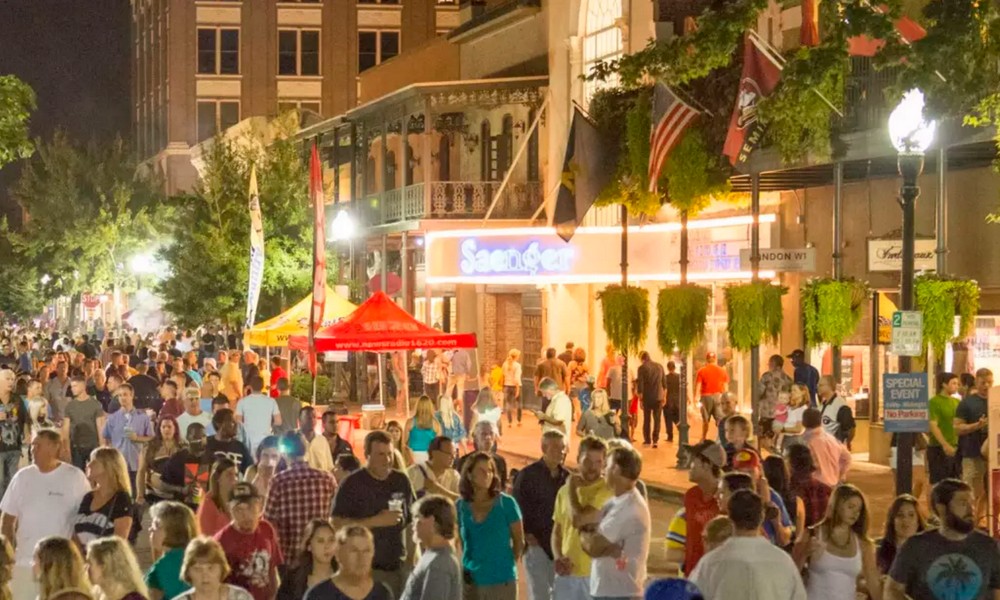 Explore a Hub of Creativity at Gallery Night Pensacola
When: Check out the dates for the 2023 Gallery Night Pensacola schedule. This event repeats every month!
Immerse Yourself in the Work of the Area's Best Creators
Gallery Night Pensacola is a local nonprofit with the goal of inspiring attendees with the practice of all types of arts. These monthly events feature an elite group of artists and creators in the Pensacola area. Immerse yourself in live performances from talented singers and dancers. There is also a delicious selection of food trucks serving up pizza, tacos, shawarma, and more!  
The Friends of the Pensacola Gallery Night
Gallery Night Pensacola also provides a space for other local nonprofits and businesses. The Participating Downtown Partners offer themed specials and unique decor to enhance the event's experience. You can learn more about the exceptional featured artists and Friends of Gallery Night participating businesses at the Gallery Night Pensacola website by clicking the previous links. 
Relax in One of the Best Resorts in Pensacola Beach
Relax after all the fun at Gallery Night Pensacola at Portofino Island Resort. Our Pensacola Beach resort features a collection of beautifully designed and well-appointed condos that offer stunning vistas of the Gulf of Mexico, Santa Rosa Sound, or the lush natural surroundings. We take pride in our array of dining options, where guests can savor a diverse array of culinary delights. In essence, Portofino Island Resort is a haven for relaxation and adventure with a range of luxurious spa treatments, Adventure Packages, watersport rentals, Adventure Cove, and so much more!