17 May 2022
Start a new family tradition of celebrating Independence Day in Pensacola Beach, Florida, and stay at the dreamy waterfront beach resort, Portofino Island. A gem of the state's Emerald Coast, this vacation destination is known for its famed emerald waters, sugar-white sands, incredible weather, and endless fun and relaxation opportunities. There are always ongoing celebrations around the Pensacola Beach area that attract locals and tourists alike. Join in on the seasonal fun this summer!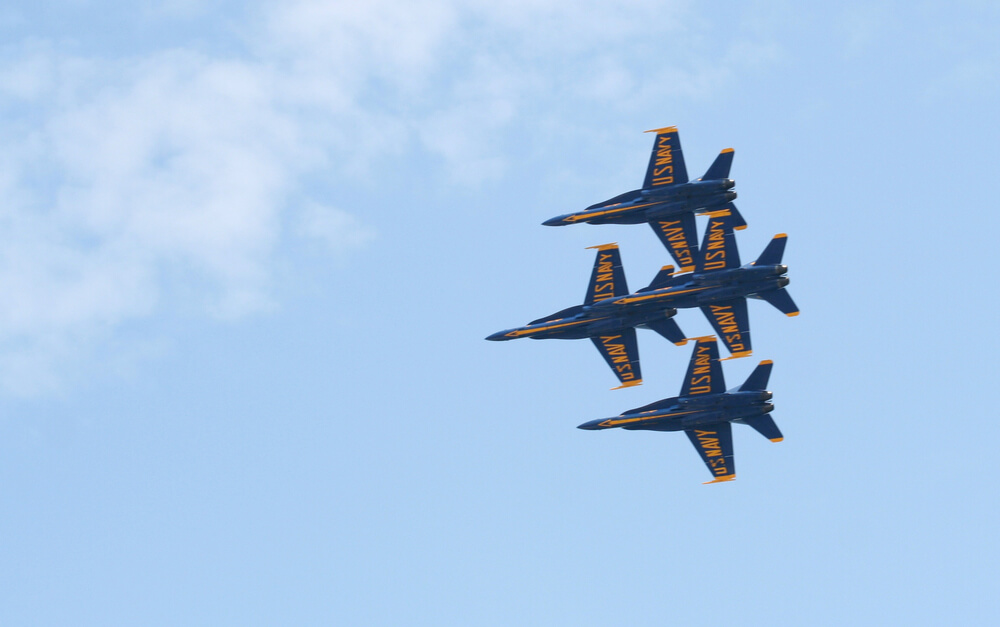 July is just around the corner, and the city's most beloved annual Independence Day festivities will soon begin. At Portofino Island Resort, we're dedicated to helping our guests get the most out of their beach vacations, offering luxury condo rentals, exclusive amenities, and local travel tips. To prepare for your upcoming patriotic outing in Pensacola Beach, read our insider's guide below—
4th of July Fireworks Show
The annual Pensacola Beach Independence Day fireworks display will occur on July 4, right above the gorgeous waterfront. Get into the patriotic spirit with your family and friends, with velvety sand between your toes and gentle ocean breezes blowing in your face. Spectacular fireworks will illuminate the contrasting, dark night sky from 8:30 to 9:00 p.m. Arrive early to either Pensacola Beach Boardwalk or Santa Rosa Sound and secure your spots! 
Pensacola Beach Air Show
Red, White, and Blues Week always feature the popular Pensacola Beach Air Show a few days after Independence Day. This annual event brings together locals and visitors from all over and highlights local heroes: the Blue Angel, the U.S. Navy's flight demonstration squadron stationed at Forrest Sherman Field aboard Naval Air Station Pensacola. Leading up to the main show on July 9, folks can see The Blues practicing along the beachfront. It is a true sight to behold! 
Reserve your Independence Day accommodations right on Pensacola Beach, and stay with Portofino Island Resort. You and yours will be treated to the best beach vacation ever, filled with wonderful views, rooms, activities, and much more. Book direct with us online today!