8 Aug 2022
Plan an Adventurous Vacation Along the Emerald Coast
The sparkling Emerald Coast got its name from its clear emerald-green water. It could also be called the Sugar Coast from the distinctive sand that coats the shore and looks like sweet cane sugar. When you book your stay with Portofino Island Resorts, you can see for yourself the beautiful Florida Emerald Coast on Pensacola Beach. Portofino Island Resorts is unique from other Florida hotels, with our luxurious condos featuring glamorous views of Pensacola Beach from your balcony.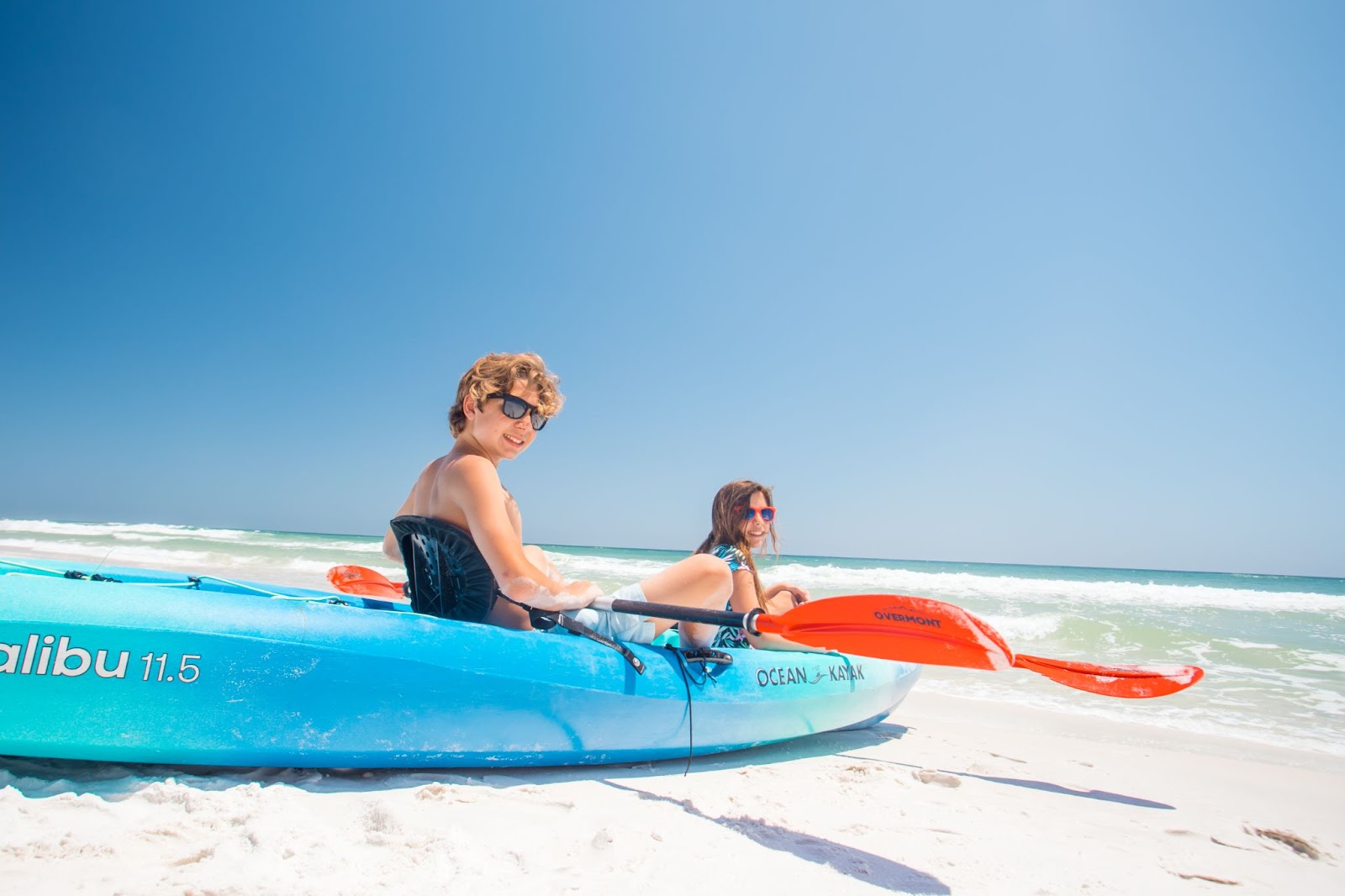 Relax along the sandy shores of Pensacola Beach at Portofino Island Resort. The Florida Gulf Coast's famous sugar-white beaches are among the top-rated in the nation, and Adventure Beach offers a wide variety of activities to help you enjoy them to the fullest. Adventure seekers can try kayaking, stand up paddle boarding and surfing. Looking to enjoy the emerald waters in a more relaxing way, beach chair rentals and floating personal islands are also available. Guests can experience all of the activities on Adventure Beach for less with the resort's adventure pacakges.
The Adventure Cover offers thrilling water park and water sport adventures for kids of all ages, including the adults that are kids at heart. Here you can enjoy our water park, parasailing, kayaking, paddle boarding, and sail boating! This is one of the best spots on the Emerald Coast for a day of fun in the water.
Before you can start exploring Pensacola Beach, you'll need to find a way to get around. The Adventure Depot offers many fun and unique eco-friendly transportation options. Choose from bicycles, golf carts, electric bikes, and the adorable Scoot Coupes. Check out the pictures from our website to see for yourself how cute the Scoot Coupes are!
Leaders in Europe have long considered Pensacola Bay in current-day Florida one of the most critical spots on the Emerald Coast because of the anchorage and protection it provides ships. Shortly after Pensacola Bay became a U.S. territory in the early 1800s, Fort Pickens was built to protect the Bay from foreign attacks. 
There is so much for travelers to explore in the Fort Pickens Area. The Fort Pickens Discovery Center has indoor exhibits about the history and wildlife of the area. The Langdon Beach Pavilion provides opportunities for swimming and beach day picnics. You can explore the historic Fort Pickens on a self-guided tour or as a part of a program.
Explore the Emerald Coast when you book your stay today!